Repair of the cyl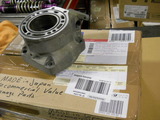 inder .The repair of the plating cylinder has been sent from Europe.
I start duties of the repair at the latter half of the 80s, and a quarter of century is going to pass.
There is still a request of the repair from the United States and Europe.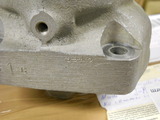 High technology of Japan was required in a race scene.
However, it is finished in the times of 2 stroke engines.
There may be little our repair, too.
The good old days.
CYLINDER RECOAT
1988年よりレーシングバイクのメッキシリンダーのリペアを始めて6000個以上のリペアを行ってきました。国内はもとよりUSA,欧州ではWGPマシンのシリンダーも数多くリペアをしてきました。今回も欧州より修理依頼がありました。レースシーンで培われてきた高い仕上げ精度が広く欧州でも認められています。2ストロークのレーシングエンジンは終演を迎えましたね!今後、このような修理依頼も減ってくるのは間違いないでしょう!古き良き時代よ!
シリンダー リコーティング

Ken.T.Shimane
Tweet